Click here for All Salons and Spas, their Reviews, Products and Bookings
Biological Peeling Radiance Gel 50ml
Guinot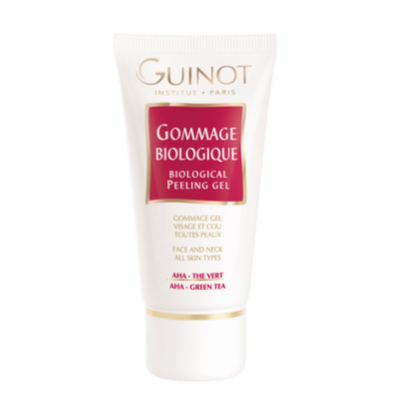 A natural exfoliator with gentle fruit acids, which has an effective "peeling" treatment on your skin. Removes dead cells through its gentle keratolytic action. Can be used on sensitive areas such as the eye and lip contours.
Treatment Type:
Once or Twice a Week
Key Ingredients
Fruit Acids - gently removes dead skin cells for a brighter and more radiant complexion.
Green Tea - soothes and prevents skin allergies.
Rating
Brand

Where you can buy Biological Peeling Radiance Gel 50ml ONLINE
FREE DELIVERY to your home or office
rivacy Policy